Hot Springs Tips Home
Hot Springs Best Restaurants

Hot Springs Recommended Attractions

Free Things To Do in Hot Springs

Hot Springs Hotel Reviews, Resorts & Lodging A-B, C-G, H-P, Q-Z
---
Hot Springs Restaurants
A-B, C-D, E-J, K-P, Q-Z

List Of Things To Do in Hot Springs

Hot Springs RV Parks & Camping

Hot Springs Hotels, Resorts & Lodging A-B, C-G, H-P, Q-Z

Art Galleries / Hot Springs Gallery Walk

Hot Springs Art Related Websites

Contact Us / About Us
Luna Bella Italian Restaurant
104 Grand Isle Way, Hot Springs, Arkansas
Just past the first 7 South bridge on the left.
501-520-5862
Open for dinner at 5PM, Closed Tuesday, Reservation recommended.

Luna Bella is a great upscale Italian restaurant in Hot Springs. It has an outstanding menu and the food taste backs it up. Some of its menu items you rarely see outside of Italy and that's great to see in Hot Springs. Many standard Italian dishes are also available. Everything we ordered at Luna Bella was great. The dining area art and lighting creates an ambiance that is warm and inviting. Give Luna Bella a try and you won't disappointed.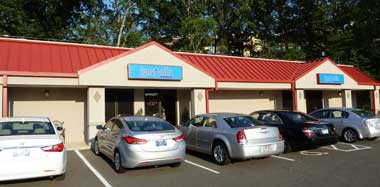 Luna Bella Italian Restaurant is a local favorite for fresh Italian Dishes in Hot Springs, Arkansas.